Celebrity Babies and Kids - Moms & Babies - People.com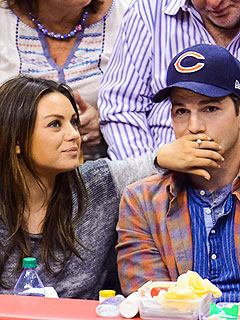 Noel Vasquez/GC Images
Ashton Kutcher and Mila Kunis are engaged — and expecting!
The Two and a Half Men star and his actress fiancée will welcome their first child later this year, a source confirms to PEOPLE.
"They are both very, very happy. It's still early," a friend of the couple says.
Responding to rumors last week that the couple was expecting twins, the source says, "No, not twins."
Now Kutcher, 36 and Kunis, 30, who were spotted locking lips at a Clippers game in LA on Saturday, have a baby anda wedding to plan for, and while they have not revealed a wedding date, a source says they're not in any hurry to tie the knot.
View original post 121 more words