The Vampire Club
El hombre detrás de Stefan Salvatore dirigirá la próxima Temporada 5 episodio. "Es un honor", le dice en exclusiva BuzzFeed.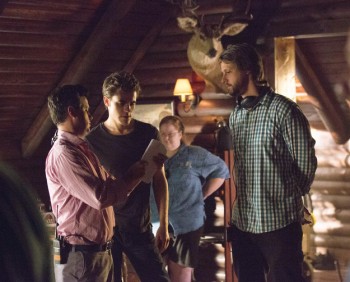 Después de cinco años de interpretar al  vampiro inmortal Stefan Salvatore en The Vampire Diaries , BuzzFeed puede revelar exclusivamente que Paul Wesley, hará su debut como director en un próximo episodio.
"Es un honor y el elenco no podría ser de más apoyo, me siento verdaderamente agradecido," dijo Wesley BuzzFeed convirtiéndose en el primer actor en la serie de CW para dirigir un episodio.
Wesley dirigirá el episodio 18 de la 5 ª temporada, que se transmitirá a finales de este año, y me dijo que es "nostálgico y lleno de suspenso." "Parece nuestro mundo, pero esa algo  un poco retorcido. Se siente incómodo. Y yo respondo a eso ", añadió Wesley.
Pero el papel del actor detrás de las escenas no significa que el episodio será corto en Stefan. "No se trata…
View original post 346 more words