Celebrity Babies and Kids - Moms & Babies - People.com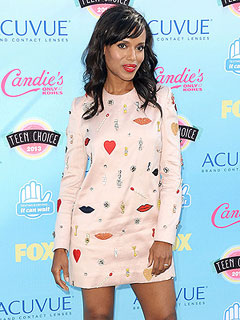 Jason Merritt/Getty
She married quietly with no celebrity fanfare on June 24, but Kerry Washington will have more trouble keeping her latest secret private.
The Scandal actress, 36, and her husband, NFL player Nnamdi Asomugha, 32, are expecting their first child, a source close to the actress confirms to PEOPLE.
"Kerry and Nnamdi are ecstatic," the source says. The baby is due in late spring.
The pal adds that the private star likely wouldn't have discussed her big news, but with a stint on Saturday Night Live this weekend, "she didn't want the focus to be on whether or not she has a bump."
Despite the news, "Kerry will still absolutely be keeping her private life private," the source says.
View original post 171 more words